Guaranteed to be the entertainment highlight of any occasion. A breathtaking mixture of music, song, comedy and laughter from the best Corporate Foursome in the business –ensuring a phenomenal success wherever they perform.
THEATRE, CABARET, CORPORATE FUNCTIONS, TELEVISION, CRUISES & PRIVATE PARTIES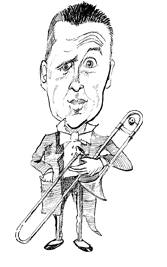 WOOTEN BOETARD
Trombone, Vocals and eyebrows. Following a narrow escape on the Titanic where he was working as a scullery maid, Wooten  vowed to give up his former profession (though not the silk stockings) and formed The Casablanca Steps.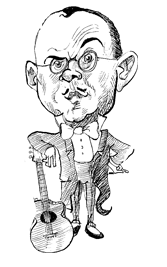 CLARK DEVILLE
Guitar, Vocals and Psychiatric counselling. He's got rhythm. And music. And my gal too. Who could ask for anything more ? Well, just in case you could, he's also got several small islands in the Pacific.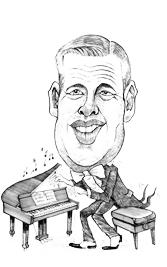 ARCHIBALD SINGEN SINGEN SMYTHE
Piano, Vocals & limitless other talents. Former page 4 model and diet water addict, the charming raconteur joined The Casablanca Steps because of his love of the finer things in life.  Perhaps his public school experiences explain his eccentric behaviour.  And perhaps  they don't.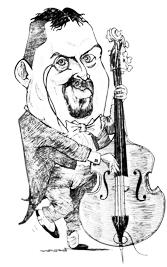 PICO BOON III
Double Bass and centre parting. Pico has had a distinguished career as a top War correspondent, celebrity chef and billiard player. Following The Casablanca Steps recently being stranded on the Cape Verde islands. they have at last found a use for the Double Bass and case, both of which make ideal canoes.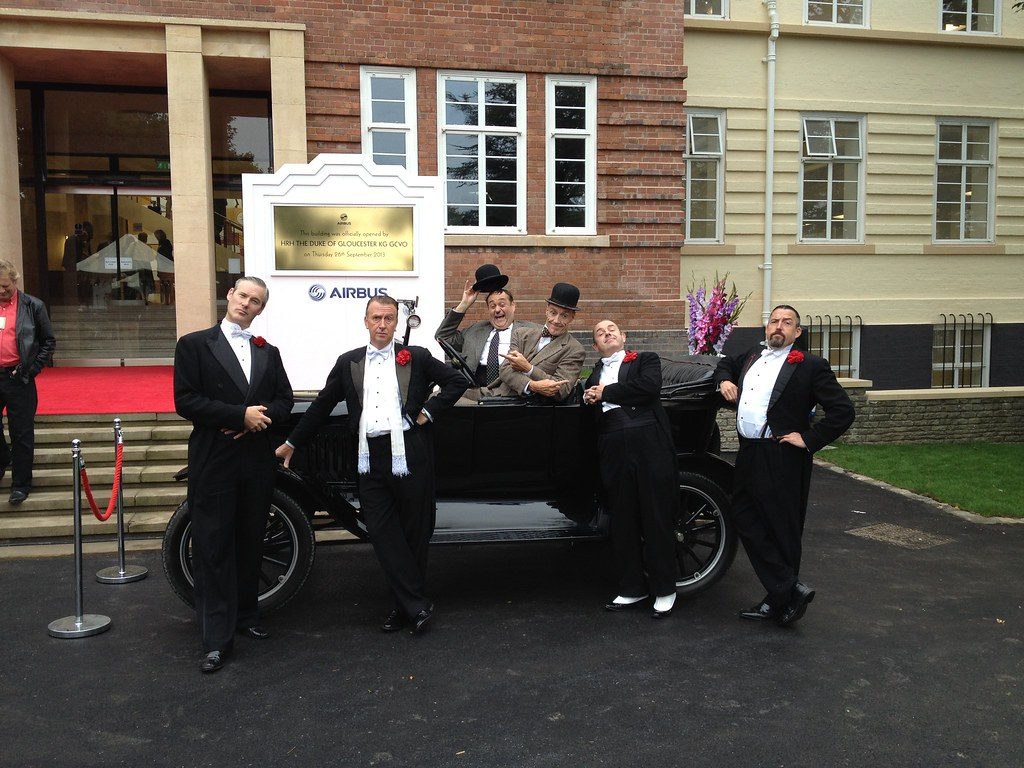 With the ability to break down the ARTS barriers with their riotous performance, combined with compelling music, this exceptional quartet always leaves their audiences begging for more.Four very individual and talented musicians, unequalled in their field, combine musical and vocal talents guaranteed to be the entertainment highlight of any occasion.
The pure talent and unique quintessential English style of The Casablanca Steps, together with authentic 3 part vocal harmonies and hilarious visual humour, are the ingredients that make them a phenomenal success wherever they perform. 
By creating an amazing atmosphere combined with a shameless display of effortless team talent, these four individuals use their skills in a way that their audience will reflect warmly upon for years and years after the event! A breathtaking mixture of music, song, comedy and laughter from the best Corporate Cabaret Quartet in the business.
For an evening of sheer indulgence calculated to appeal to the most discerning of international audiences, The Casablanca Steps are unrivaled.
In a world of change, The Casablanca Steps are constantly outstanding. 
When the occasion demands nothing but excellence, turn to the best musical comedy foursome in the world. A brilliant blend of song and laughter, their cabaret show can be tailored to suit your every corporate requirement. Blue chip entertainment for the comedy connoisseur.
They have been featured in over 25 television shows in the UK and Europe, most recently providing the live cabaret during the Song for  Europe as featured on Irish TV in 2001. 
"I have had brilliant feedback regarding your act.  Many thanks for a great night." Les Scrannage – SmithKline Beecham
"I would like to take this opportunity to thank you all for the wonderful show.  It was extremely entertaining, funny and very talented". Karen Bull, Equant Network Services Limited
"Thank you so much for your outstanding performance.  I have been inundated with praise regarding your show."   Debbie Douglas, Defence Communications Services Agency
"With an audience made up of 50% British and 50% US citizens The Casablanca Steps certainly have a universal appeal with two excellent shows that were a tremendous success."   Julien A. Sharp, Cruise Director, Renaissance Cruises.
"I'm a great fan of The Casablanca Steps.  I could watch them again and again.  A rib-ticklingly toe tapping bunch of thoroughly decent chaps."   Sir Alan Ayckbourn
"Thank you for your most entertaining and polished performance.  I have to tell you that The Casablanca Steps logged the biggest audience of the series and thanks to you we ended the season in real party style."   Richard Howarth – Series Director – The Bridgewater Hall
"Saw you at Twinwood Fest and thought you were superb. Great music and very funny too. Really tickled me.Xx" Debbie Clewlow – August 2012
"Wot o! saw you chaps at Twinwood – fantastic performance – Thank you for an unforgettable evening, hope to see you again soon. Cheery pip" – Wallace Boutique –Twinwood Festival – August 2012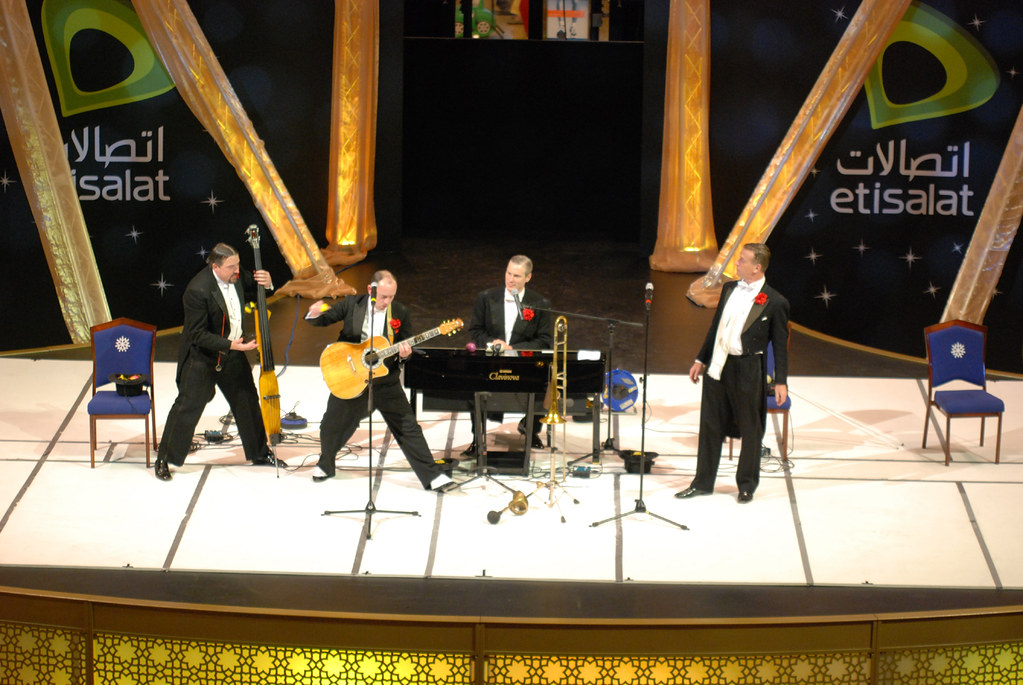 Performances: ideally needed is an area approximately 12ft by 10ft, preferably with a 2ft raised platform / stage, although this is not essential.  One 13 amp plug socket is required and access to the venue at least 90 minutes before the guests arrive.  If the performing area is out of doors, some contingency plan should be made for bad weather.  The show will feature some pyrotechnics, which can be omitted on request.  For venues with over 300 guests a PA / sound system will need to be supplied by the client together with appropriate technical support.  A suitable, lockable dressing room and a small storage area for the stage equipment are also required.
LEARN MORE ~ www.casablancasteps.co.uk